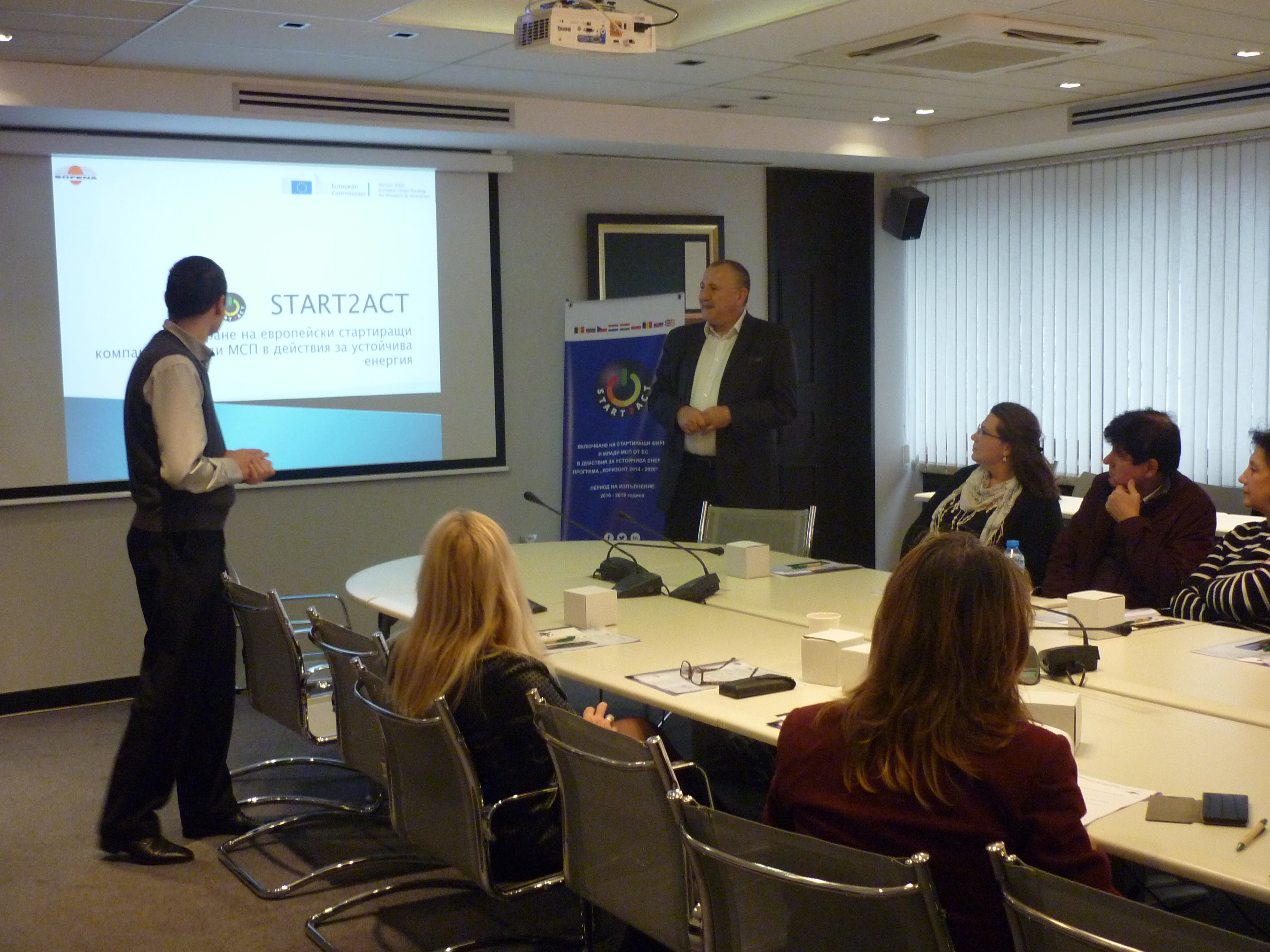 On 17th of November 2017 Sofia Energy Agency SOFENA with the support of the Bulgarian Industrial Association organized business breakfast in the city of Sofia at the premises of the Bulgarian Industrial Association.
29 participants from 20 companies and organizations, mainly start-ups and small SMEs attended the event.
The presenters demonstrated the possibilities of involvement of the participants in the activities of the project and invited them to join the platform, the e- learning and the autumn challenge for energy savings.Fruitful discussions took place about the motivation of the personnel and the next project activities.