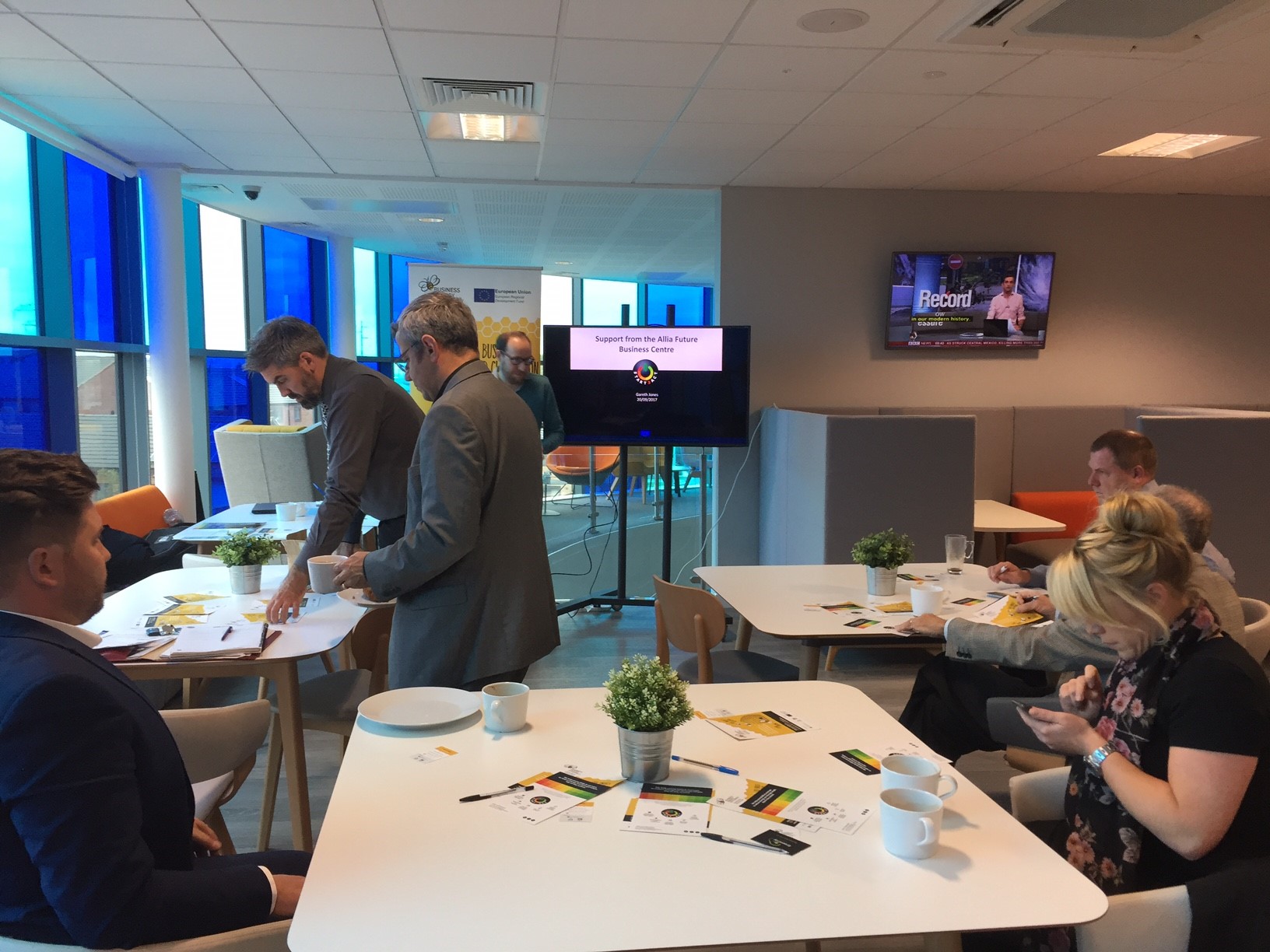 The Carbon Trust recently held the 4th START2ACT business breakfast event in Peterborough, in collaboration with the Business Energy Efficiency Cambridge and Peterborough (BEECP) programme.
The event was held in Peterborough's Allia Future Business Centre, a coworking space and business support centre which enables social ventures to start up and grow. Businesses from a range of different sectors attended to hear about important no-to-low cost energy saving opportunities tfor businesses, further support available from START2ACT and the Carbon Trust, and the support available from the BEECP programme and the Allia Future Business Centre.
The START2ACT SME service has now been launched and young businesses can apply to receive direct consultancy support from a Carbon Trust expert. The businesses will receive 3 site visits over the course of a year. The purpose of these visits is to help businesses to understand their energy use and make changes to reduce their energy bills. The format of these visits will be flexible to allow businesses to ask questions and solve any problems that they face when implementing energy saving projects.
Businesses taking part in START2ACT will receive an energy efficiency training pack, including energy saving tips and advice, easy-to-use energy management templates and checklist to track progress.
If you would like to benefit from this free support, please email start2act@carbontrust.com or register your interest here.
The next START2ACT breakfast briefing will be on 9 November in Cambridge. For further information and to sign up, visit this link: https://cambridge-sme-energyefficiency.eventbrite.co.uk.