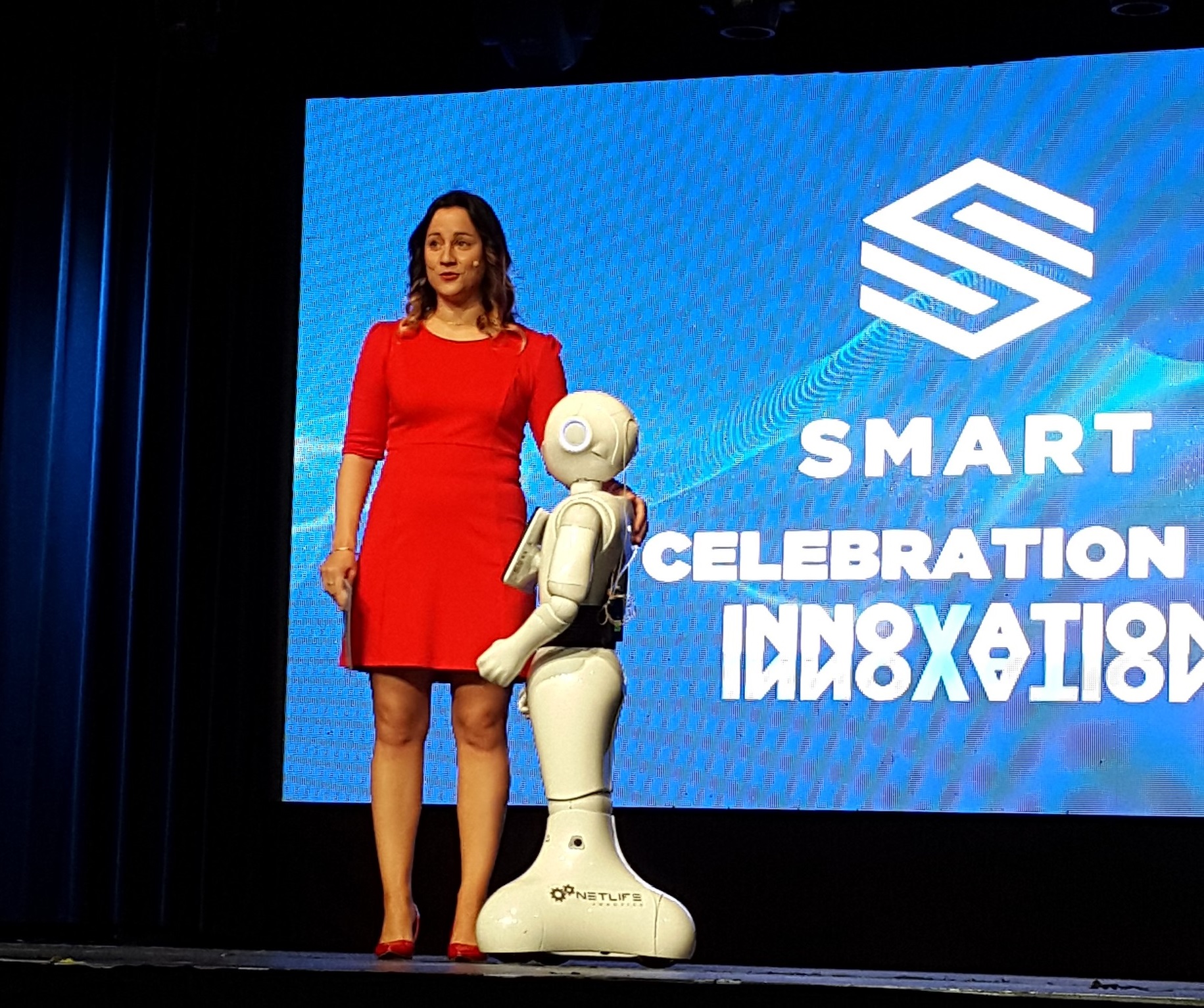 On the 2 April 2019, the START2ACT team Hungary participated in the large SMART conference 2019 with a presentation. The conference with the motto 'Celebration of Innovation' is a platform for discussion on Fintech, Mobil, 5G, IOT, automotive, VR/AR, automation and their human consequences in the CEE region.
While a big part of the conference was focused on the presentation of new trends and innnovations in the above topics, one series of sessions was dedicated to responsible research and innovation. START2ACT was part of these series, to highlight the responsbility of our activities in environmental and social terms.
Attila Uderszky from START2ACT spoke about the topic 'Corporates' social responisbility in the filed of resource and energy efficiency'. This session was organised as a slightly varying edition of a START2ACT Business Breakfast and was attended by 7 participants.
Moreover, we used the conference to disseminate the aims and activities of the START2ACT project to the large audience on the spot. The dissemination materials and gadgets such as the energy efficiency tickers and thermometers engaged many attendees to start a conversation on the value of energy awareness in businesses and their own responisbilities in the reduction of energy use levels.