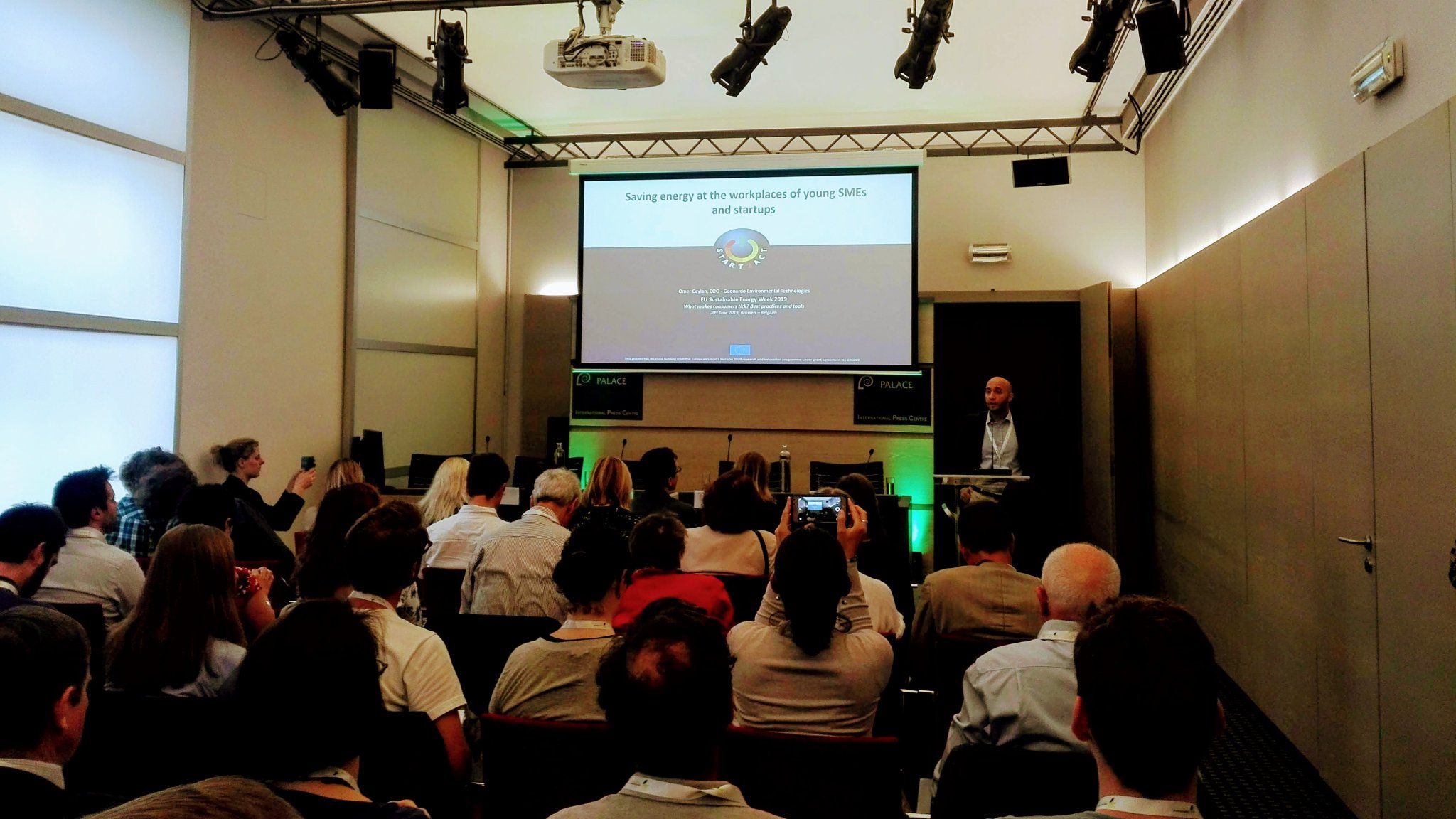 START2ACT project has come to an end and we presented our results during the final project meeting and during the special session at EUSEW.
Geonardo teamed up with ESMIG and Jaques Delors Institute to showcase consumer behaviour, motivations and engagement patterns for improved energy efficiency.
Following the introductions by ESMIG and ENABLE.EU, Ömer Ceylan, COO at Geonardo, presented the results START2ACT and its simple yet effective energy efficiency and behavioural change measures, such as:
Ensuring that the thermostats are set correctly;

Managing effectively office equipment to optimise

their energy consumption;

Switch

ing

off the office equipment and other appliances (e.g. computer monitors, coffee

machine) when not in use;

Print

ing

documents that are essential to have in hard copy and stor

ing

and read

ing

all

other documents electronically;

Turn

ing

off the lights when leaving a room that is unoccupied

or installing occupancy

sensors

;

Invest

ing

in/ encourag

ing

the management to invest in energy efficient office equipment

and appliances

Encourag

ing

colleagues to behave in an environmentally con

scious way
During the seconfd part of the panel session which brought together industry, policy makers, relevant authorities and researchers, Roxanne van Giesen from CentERdata informed about the need to overcome limited resources (time, money) and information for employees working for young SMEs and startups. Also, it is important to engage all sectors of society and target them based on their specific needs.
Read the full summary here.
Download all presentations here.
.